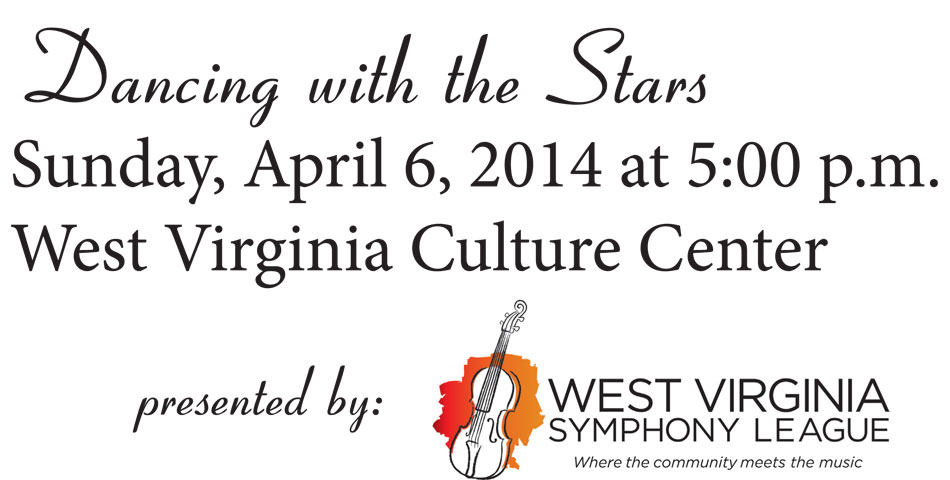 Dancing with the Stars is a fun-filled, annual fundraiser to benefit the West Virginia Symphony Orchestra. This year's event will be held at the West Virginia Culture Center in Charleston, WV. This year I am dancing and I literally could not be more excited!!!! My partner Matt and I have had an amazing time rehearsing, clowning around and preparing to WIN this competition!!!!! We need your help though! Part of the competition is a public vote! You can vote online now, all the way up until the day of the show and during the event!!! So if you can't attend – don't worry, you can vote!!! How awesome is that! One vote is $5 and you can secure 5 votes for $20 and you can vote as many times as you want!! How awesome is that!!!
Vote for Matthew Osborne & Morgan Robinson of course!!!!
Help us win this:
The event is taking place on April 6th (Sunday) and is a premier fundraising event put on by the West Virginia Symphony League, an organization I'm so proud to be a part of! The co-chairs Marisa Pedro and Krista Abdulla have done a spectacular job of making this an elegant and entertaining evening filled with food, drink, and of course – DANCING!!!!! I've attended in the past and have to say, it's one of my favorite evenings in Charlie West every year!
If you would like to attend the event your advance admission ticket ($75) to the event includes a reception with an array of wonderful food and beverages. The dancing competition will begin at 6:30 p.m. Registration is required to attend the Dancing with the Stars event. Voting for a dancer does not include admittance to the event. Tickets are available at the above link as well.
Here's our little dance family 🙂  If you're feeling generous – I would also recommend supporting Angel Lewis and Dr. Chafik Assal – they're part of our fam and have been great sports while receiving my harassment on Electric 102.7 😉